Indexing
We are pleased to announce that Research Involvement and Engagement has been accepted for indexing with Scopus. Articles published in the journal will appear in Scopus in due course.
Aims and scope
Research Involvement and Engagement is an interdisciplinary, health and social care journal focussing on patient and wider involvement and engagement in research, at all stages. The journal is co-produced by all key stakeholders, including patients, academics, policy makers and service users.
Focussing on patient and public involvement and engagement in health and social care research, we welcome research articles, methodologies, protocols and commentaries, particularly those with patient authors. All submissions are peer-reviewed by patients and academics and are edited by a patient and an academic editor, who have equal weight in editorial decisions. We encourage submissions from anyone who is committed to delivering the patient or public voice in research.
A co-produced journal
Research Involvement and Engagement co-produces the journal, involving academics, policy makers, patients and service-users, with a unique governance structure. We welcome articles from anyone involved or engaged with research into supporting, encouraging or delivering the patient/public voice in research processes or structures
Research Involvement and Engagement is a Patients Included accredited journal. Full details on how we meet the Patients Included journal charter clauses can be found here.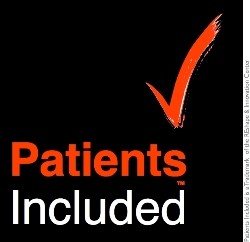 Follow
Annual Journal Metrics
Speed
71 days to first decision for reviewed manuscripts only
52 days to first decision for all manuscripts
141 days from submission to acceptance
27 days from acceptance to publication



Usage
103,601 Downloads
2290 Altmetric mentions